Customer Cultivation – Grow with Current Customers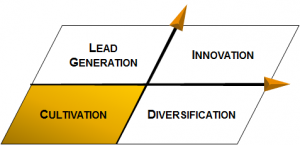 Statistics prove it's 7-times less costly to increase sales from current customers than new customers. Besides, it's just plain easier to grow quickly with current customers.
Have you maximized sales & profits from current customers?
Do you know your Customers as well as they know you?
Are you seen as a Vendor or a Partner by your customers?
Build a Customer Development Process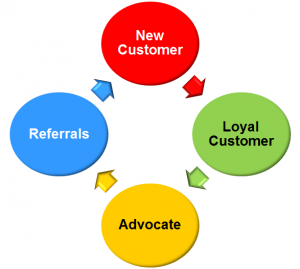 Meet customers on their terms; discover their expectations and build a plan to exceed them
Identify your company's best customers (hint: they aren't always the ones who contribute the most sales)
Use a patented customer survey to identify how your customers perceive your company – your product, processes and people
Use voice-of-the-customer to identify strengths, weaknesses and opportunities for improvement
Build Customer Partnerships
Prioritize best customer opportunities for increasing sales & profits
Enhance customer satisfaction
Build customer loyalty
Develop customer advocates
Increase customer referrals
Shift from being one of many vendors to building valued-added customer partnerships
Deliverables – Customer Cultivation
"Best fit" customer profile
Voice of the customer
Annual cultivation score
Build company's reputation
Inspired customer-focused team
Customer development process
Custom metrics & KPIs (Key Performance Indicators)
Call: 248-953-3134

Our Latest Project – MAD Teams!

What's Hot

Connect: