What's Hot
Growth GPS Blog
8 Feb 2015 | posted by keith-gps | in News, Uncategorized0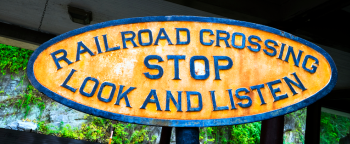 It seems everyone wants to innovate these days, but leaping before you look can lead to serious crashes. Before leaping to crazy innovations, what about listening to customers and acting on their suggestions?
Helping companies prepare for successful and sustainable innovation, I've learned to check 3 boxes first:
1.    Voice of the Customer Feedback process
Having a process to gather Voice of the Customer feedback and knowing what to do with it is critical. Customers are a great source of innovation IF you have a process to hear and listen to what they have to share. Your customers CARE about your company; they invest in your firm with every order.
Like any investor, your customers look for their investment in your firm's products & services to yield an ROI. That ROI relates to how your firm enables theirs to succeed. When a customer places an order with your firm, they seek to benefit from what your firm provides on-time, on-budget and that works. Your customers turn to your firm when they need to solve a particular challenge that your firm is good at.
2.    Prioritizing Customer Feedback
All customer feedback is not created equal. We often hear "only those who love us or hate us answer surveys." So? If those who love what you do make suggestions for how your firm can do something even better – that's time to pay attention. They are sharing an idea that can make your firm even more valuable to theirs. Sometimes customer suggestions lead your firm in a direction you never thought of.
What about those who use your feedback process to complain? Some of the best customer feedback you can receive is from your most unhappy customers. Think about it:  they chose your firm to help them out with something, and it didn't turn out the way they thought. Complaints are usually very specific; they might describe actions by a certain individual, or a service they expected but didn't receive. Should these complaints be ignored? NO!
Do customer suggestions, whether from those who love you or hate you, lead to innovation? You bet! But it takes digging deeper. I've found success prioritizing customer suggestions by dollarizing them. Compare these suggestions:  If training your Customer Service rep costs $5k but keeps 2 customers worth $50k/year each, the ROI is 20-times inside 1 year. Reducing delivery time by 1 hour might keep 1 customer whose JIT system requires it, but if saving that 1 hour costs your firm $25k and the customer averages $50k revenue, the ROI is just 2-times inside 1 year. Training the CS rep wins.
3.    Implementing Customer Suggestions
Acting on customer suggestions is where the rubber meets the road. It costs something. It takes time. Someone needs to change what they do. But does it make your company better? Chances are yes.
The best-known companies today are specialists in their fields. Do you think brilliance led them there? Or was it customers who helped hone their products & services? In many cases the latter holds true. By investing to better serve current customers, chances are high your firm will be more attractive to new customers. And the snowball rolls downhill from there!
How do you achieve urgency of implementing customer suggestions? Empower and motivate your team. Recognize people for implementing changes. If a customer suggestion impacts a particular individual, group or function in your company, urge your people to act. Share the suggestions and talk about them. Your employees take pride in what they do. If by sharing a customer suggestion you help them make a change so they can increase that pride, there's a win-win, right?
Where does this lead? Customers who are more satisfied. Employees who are more motivated to make changes. Chances are both your customers and your employees will talk up your firm because of all the innovation taking place. The likely result? More new customers seeking out your firm. New employees seeking to work at your firm. Your firm being "talked up" as an innovator. Simple? Yes. Tough? You bet.
The result is a pipeline of innovation actions, helping companies navigate the best path to achieve solid growth while minimizing the risk of running aground. Learn more.
Our Latest Project – MAD Teams!

Subscribe to GPS Blog

Recent Posts

Recent Comments