Business Diversification – Grow in New Markets

Statistics prove companies that sell to a variety of customers and markets enjoy more predictable sales, profits, employment, and higher employee retention & satisfaction.
Does your company ride the Market Rollercoaster?
Is your company as diversified as your Investment Portfolio?
Do your ride your Customers' Rollercoaster?
Build a Market Development Process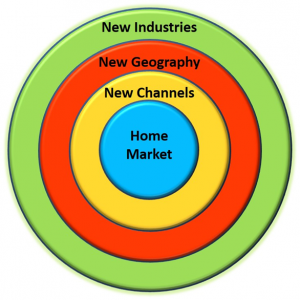 Identify "best fit" markets
Classify barriers to entry
Increase channels used such as Reps, Distributors, and Online selling
Expand geography – achieve nationwide and international export sales
Diversify industries served
Take the guesswork out of new market entry
Develop a new market pipeline
Build New Market Entry Pipeline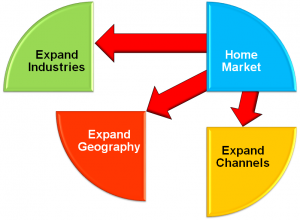 Prioritize market entry based on ROI
Market Research identifies "best fit" markets
Grow using a path of least resistance
Benefit from synergies of action. For example, a new Sales Rep
expands your sales into a new region. Customer in new region
introduces your firm to a division in a new industry. Each action generates incremental sales opportunities
Learn and apply best practices to overcome barriers to entry
Learn and apply best practices to establish your company's visibility and reputation in new markets
Deliverables – Business Diversification
Market pipeline
"Best fit" market profile
Research to prioritize "next best" market
New market entry campaigns
Network-building
Market Development process
Custom metrics & KPIs (Key Performance Indicators)
Call: 248-953-3134

Our Latest Project – MAD Teams!

What's Hot

Connect: