Business Development Metrics – GrowthTrak™ Dashboard
Successful growth results reflect more than the latest sales numbers. GrowthTrak dashboard helps the business development team proactively look forward through the windshield as well as the rearview mirror. Track activities and results that lead to sales in the future. Inquiries. Sales per customer. Website visitors.
Leads. New product sales.
GrowthTrak provides forward-looking trends so you can adjust your action plan mid-course,
before sales results miss goals. Integrate GrowthTrak into your company's KPIs (Key Performance Indicators)
to provide a 360-degree view of your company's business development process and results.
View your current Growth Performance Score (GPS) for all 4 Growth Strategies
Best-in-Class companies aim to improve their GPS for all 4 strategies
Measure sales trends, sales kpi (Key Performance Indicators)
Here's a sample GrowthTrak report –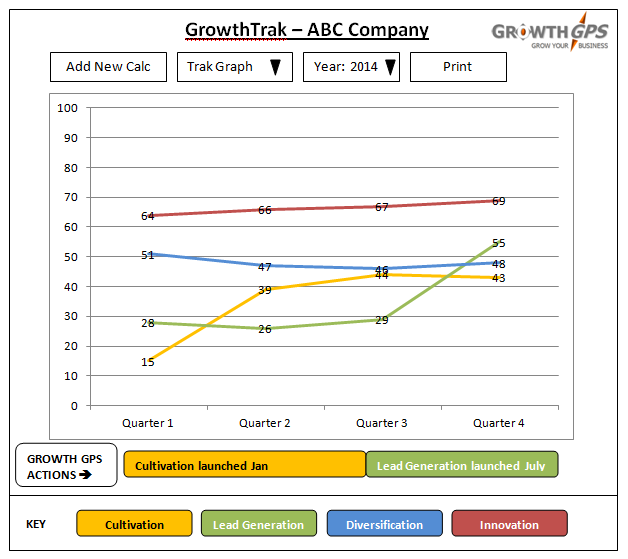 Call: 248-953-3134

Our Latest Project – MAD Teams!

What's Hot

Connect: