GrowthAct™ – Develop your implementation team
For many small- and mid-size companies, real growth is luck of the draw. A good referral. A big new job. A hire who knows someone. What's missing is a structured process that fits your time and budget.
Growth GPS believes it takes a team to achieve business growth. And that team can deliver sustainable growth with
a process. A process using proven tools that integrate into a team's everyday roles and responsibilities.
Is your company dependent on 1 person leading the growth charge?
Is your business growth a luck-of-the-draw or a predictable process?
Have you experienced sales growth with a dedicated push only to see it slip away?
We're results-oriented. We're driven. We join your team and do "whatever it takes" to help deliver results. We share our experience and best practices to help implement your custom growth plan. As part of the implementation team, we get
to know how your company ticks. How things get done and what works best.
While implementing the project, we aim to build a process team members can sustain on their own. We build skills and tools people get excited about implementing on their own. Our hands-on coaching helps your team implement a real
growth strategy.
Participants gain skills and confidence through the following: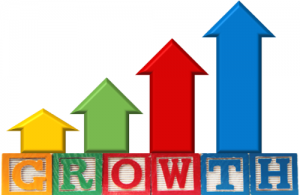 Learning the most effective tools to drive sales results
Training for how to use and implement tools and techniques
Discovering and applying best practices
Applying meaningful growth metrics
Learning how to refine an implementation plan based on metrics
Identifying which growth tools to apply in which situations
How to identify when it's time to Plan the next growth initiative
Build a Sustainable Growth Implementation Process
Too often outside coaching results in a short-term shot-in-the-arm. Not with Growth GPS. We work with your team to build a process that fits your company's goals and resources. It fits your company's real-world time, budget and people. Our intent is to train your team to sustain the actions we launch together. And lead new ones.
Achieving Certified Growth Champion™ Recognition
The Growth Champion Certification recognizes individuals who dedicate themselves to the process of championing growth for their organizations. A Growth Champion identifies growth opportunities and leads the charge to capitalize on those opportunities.
Interested?  Learn more about becoming a Certified Growth Champion.
Call: 248-953-3134

Our Latest Project – MAD Teams!

What's Hot

Connect: