Product Innovation – Grow with New Products & Services
Companies usually begin and grow with the founder's great idea but eventually the competition catches up. Without new products or services, the company is forced to lower prices and begins a downward spiral. Many companies have ideas, few implement.
Is Your Company forced to Lower Prices to stay alive?
Does Your Team talk about the same ideas over and over and never get ahead?
Do You Remember the last time your company launched a new product or service successfully?
Innovation aims to re-fire the great idea engine that leads to steady growth and profits. Statistics prove companies
that inspire innovation enjoy the most satisfied customers and employees, continuing the upward spiral of growth.
Growth GPS inspires your people to action!
Build a New Product Development Process

CREATE ideas that provide incremental and game-changing competitive advantage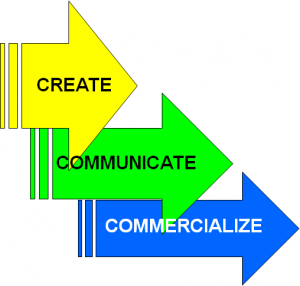 Engage your employees to develop and share new ideas
Develop a new idea pipeline
Beat the competition
COMMUNICATE ideas as a cross-functional team
Evaluate ideas for feasibility, capability, cost & return
Prioritize development of ideas that fit your firm's strategic direction & maximize ROI
COMMERCIALIZE ideas for speed to market
Pilot ideas at low-cost to gauge customer reaction
Learn – improve – try again
Reach a go/no-go decision quickly
Run with the winners
Build a New Idea-to-Product Pipeline
Take the guesswork out of new product development
Apply the PDCA Cycle: Plan-Do-Check-Act
Prioritize new product ideas based on real-world feedback
Allocate resources to the winners
Focus on new product launch not new product development
Deliverables – Innovation
Idea pipeline
"Best fit" idea priority process
Cross-functional teamwork
Employee engagement – bias for action
Idea conversion
New product/service launch process
New idea development process
Custom metrics & KPIs (Key Performance Indicators)
Call: 248-953-3134

Our Latest Project – MAD Teams!

What's Hot

Connect: