Lead Generation – Grow with New Customers

Statistics prove companies that follow a disciplined sales process generate 5-times the number of sales leads, RFQs, and new customers.
Does your company follow a repeatable process to Attract & Win
New Customers?
Does your company benefit from a Sales Pipeline to forecast
Future Sales?
Is your company choosy in Quoting only the RFQs that really fit?
Build a Sales Development Process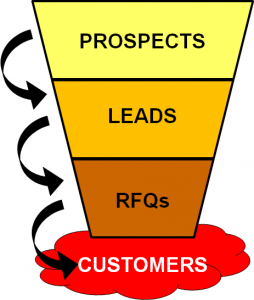 Identify target prospect customers and build contact lists
Drive prospects to your company website
Develop sales leads by demanding attention with breakthrough messages
Make your company website an effective sales tool
Increase RFQs so you can choose to quote the best work for the long-term
Take the guesswork out of forecasting future sales
Enhance sales team efficiency by making "warm" calls
Build a strong predictable Sales Pipeline
Achieve sales goals by turning them into actions – develop the right number of RFQs, Sales Leads and Prospects
Increase your company's visibility in current markets
Apply best practices to convert Prospects into Leads
Convert Sales Leads into RFQs
Prioritize best sales leads and RFQs for investing your limited time and resources
Build an efficient, metric-based sales process that delivers predictable new sales
Make your company Website a Sales Tool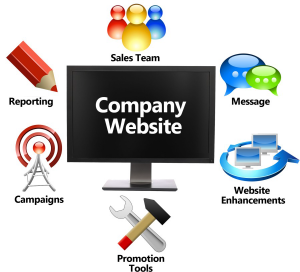 Lead Generation shortens the sales process using websites
Effective websites generate qualified sales leads
Increase website traffic
Apply Search SEO for your products & services not company name
Create visitor engagement that drives a "need to act" response
Demonstrate how your products & services solve tough customer challenges using Case Studies, Video, Blogs and more
Apply web analytics to convert visitors into sales
Deliverables – Lead Generation
Lead pipeline
Lead qualification process
Sales promotion campaigns
Sales messaging
Calls to action
Conversion rates – #Leads per RFQ, #RFQs per new customer
Sales development process
Custom metrics & KPIs (Key Performance Indicators)
Call: 248-953-3134

Our Latest Project – MAD Teams!

What's Hot

Connect: