Our Services

We're fortunate to love what we do, and that shows in our work.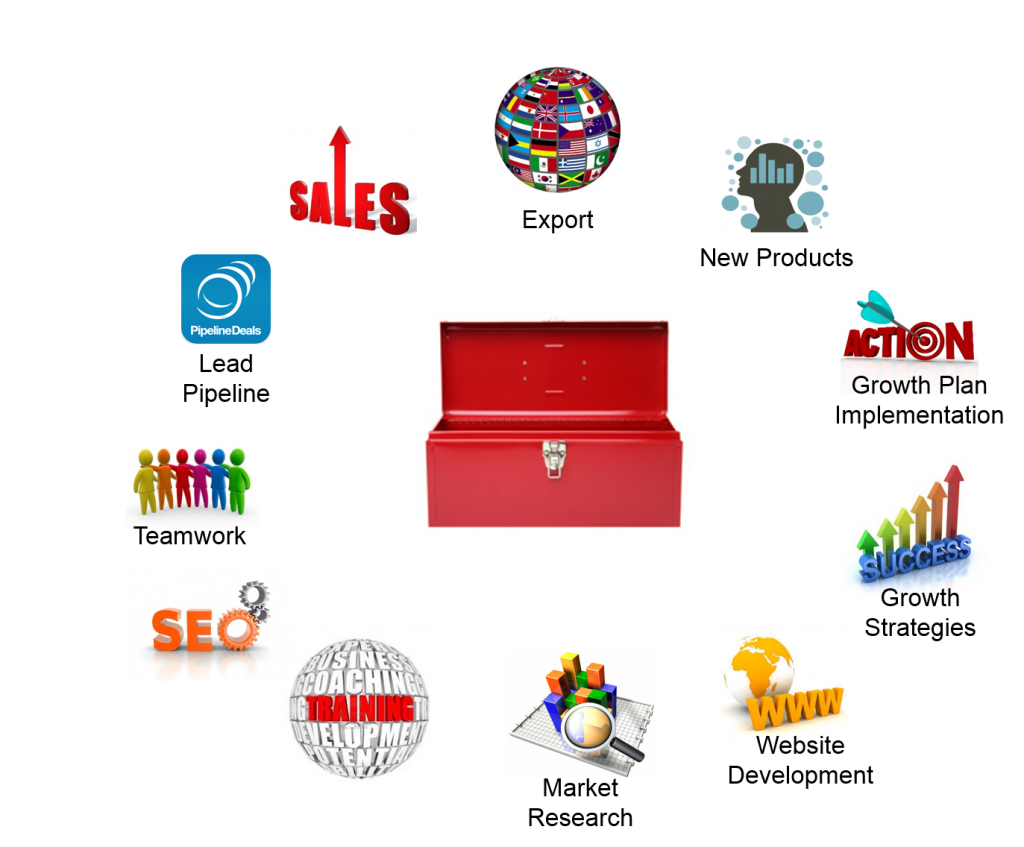 Growth Strategies

Custom Growth Plan Development 
Growth Plan Implementation 
Business Assessment
New Product Development & Launch
HR Best-Fit Evaluations: Current & New Hire
Marketing Support 
Sales Training 
Website Development & SEO
Market Research 
Cross-Functional Team Building
Who We Are 
We are entrepreneurs, marketing gurus, consultants, B2B experts, idea generators, sales trainers, team builders, researchers, web developers, product launchers and did we mention, we're entrepreneurs?
We're passionate about what we do – we get our kicks helping companies take ideas and make them reality. We're creative, sharp, and dedicated to doing things right. A "GPS-er" is the kind of person who dreamed of becoming an astronaut; colored outside the lines as a kid; and dreams up better mousetraps as a grown-up kid.
Growth GPS was founded by a group of sales, marketing and engineering professionals who met over a career of experiences and projects where different combinations of us worked together. We all share a competitive spirit to win –
the "key ingredient" that drives us to make ideas come to life that help our clients successful. We have created a systematic approach for developing and executing super-cool projects under brutal deadlines.
Why Growth GPS Works
If we've done our job, you won't need us  …  you read that right! Your teams will have the ability and confidence to sustain the growth strategies, actions and metrics we custom develop for your business. And they'll know how to develop new ones to achieve your firm's next growth challenge.
Our office is in SE Michigan. If your firm is in the Great Lakes region, we'll come to your location to develop and discuss plans, implementation, results and next steps. If you're farther away, we'll do the same with a combination of virtual and in-person meetings.
We Sweat the Details
Our innovative thinking, attention to detail, and open communication with our clients help us develop the most-effective, best-ROI growth strategies. Our business is helping you succeed. While creating and implementing growth strategies is what we do, how we do it has earned the trust and repeat business of our clients.
Call: 248-953-3134

Our Latest Project – MAD Teams!

What's Hot

Connect: